Reports
Newsroom offers several reporting options to help you stay up to date with site activity. Reporting can be found on the "Reports" tab.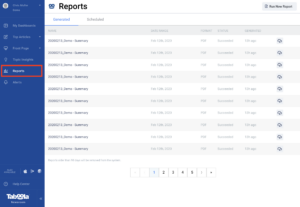 Types of Reports
Summary Report
This is a weekly traffic report that shows your overall traffic of the past week, broken down by platform, top performing pieces of content, and your top traffic sources.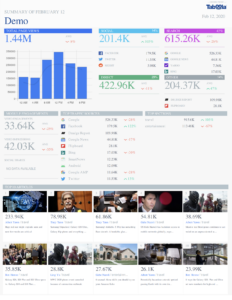 Front Page Report
If your site uses the Front Page dashboard, you will have the option to generate a daily report recapping overall data and your best tests (up to 5 tests). Your best tests are those with results that exceed the baseline CTR. You can use this high-level look to analyze the tests that were most or least successful and draw learnings to bring back learnings to share with your teams.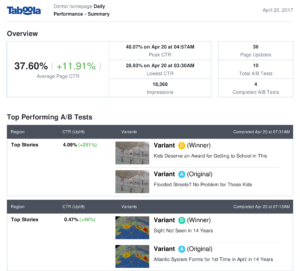 CSV Reports
You can also choose to receive a regular email that contains a CSV file of data from Top Articles, Front Page A/B Test History, or Front Page Position History.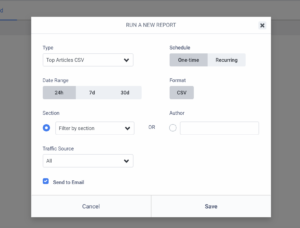 Creating and Scheduling Reports
To create and schedule reports, take the following steps:
1) Click Run New Report at the top of the page
2) Choose the Type. This will be one of the reports described above. Your choices are:
Summary = Summary Report
Front Page Daily Report = Front Page Report
Top Articles CSV = a daily CSV of article performance
3) Choose the Date Range
4) Choose one-time or recurring
4) Check Send to Email if you'd like it emailed to you. If checked, the report will be emailed to the address associated with your Newsroom user account.
5) Click Save
Viewing Reports
All reports that have been generated in the last 90 days are available to download.